Best GRE Test Prep Courses and Tutoring in Seoul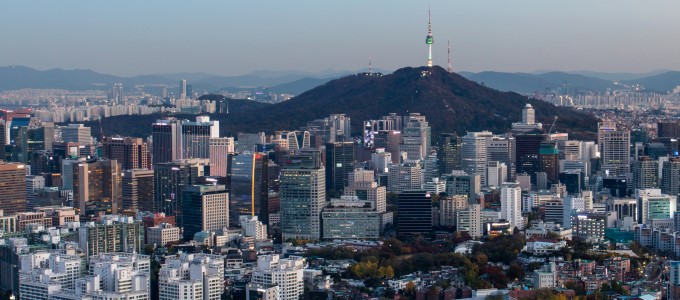 Manhattan Review, an international test prep firm founded in 1999, is the best option for Seoul students taking the Graduate Record Examination (GRE). Our company provides a variety of effective GRE services at convenient locations in Seoul, including on-site GRE prep courses or private tutoring, various modes of online GRE instruction, and GRE practice tests. The GRE is increasingly accepted with business school applications, and aspiring business students should also consider our MBA admissions consulting. Manhattan Review's GRE learning programs feature Seoul's most qualified GRE teachers, the industry's most rigorous course materials, and the most innovative and original instructional methodologies. Our students learn how to master GRE content through proven study techniques, and they also assimilate the most favorable test-taking strategies. International applicants to graduate programs in the English-speaking world require GRE instruction that is specifically tailored to their needs, and Manhattan Review has more of this type of teaching experience than any other company. Start improving the quality of your university application today by contacting Manhattan Review for more information on our GRE prep courses and private tutoring in Seoul.
In the graduate school admissions process, the GRE is often the strongest evidence of student potential. Admissions officers for graduate programs could not possibly become familiar with all of the undergraduate curricula represented in their applicant pool, making comparison of GPAs difficult. The GRE provides the same indicators for all applicants and is thus viewed as both fair and objective. Though many selective graduate degree offerings do not set minimum GRE scores for their applicants, the average GRE performance of students accepted to these programs is nearly always on the high end of the scoring scale. Students seeking admission to strong graduate programs must therefore strive to achieve similarly high GRE scores, and ideally scores that are above the institutional mean or median. Outstanding GRE performance gives graduate school applicants a significant competitive advantage, and rigorous GRE prep has been consistently shown to improve scores.
Manhattan Review's GRE private tutoring and GRE prep courses have long been associated with elite university acceptance. Our past GRE clients have been accepted to highly selective graduate programs in every academic discipline relevant to the GRE. The list of top postsecondary institutions to which our former GRE students have been accepted includes Stanford, Princeton, the London School of Economics, Harvard, Yale, Oxford, Georgetown, MIT, Carnegie Mellon, King's College, the University of Edinburgh, the University of Chicago, UC Berkeley, the University of Virginia, the University of Pennsylvania, Dartmouth, and Cornell. The advanced skills and knowledge acquired in graduate school generally translate into lucrative job offers, and our GRE students have later been hired by firms in Seoul as well as Fortune 500 companies (e.g., Samsung, Industrial Bank of Korea, CJ Group, DSP Media, State Farm Insurance, Wells Fargo, Dow Chemical, and World Fuel Services). We've also seen our former GRE clients become successful in a variety of public-sector careers, from civil service to philanthropy. With Manhattan Review's GRE prep courses and private tutoring in Seoul, you can begin accomplishing your academic and professional goals today.

My first class in Manhattan Review was a very good class. George is a very good teacher.
- Hugo (This student took our GRE course.)
Seoul
Primary Course Venue:

Sheraton Seoul D Cube City Hotel
662 Gyeongin-ro
Guro-gu, Seoul 152-887, South Korea

NOTE: We do NOT typically have staff at the venue, so email us before visiting the venue.
Meet a Seoul GRE Tutor: Darius D.
Darius D., a New York City native, holds a bachelor's degree in education from New York University and a master's degree in history from the University of Connecticut. He has been teaching at the high school level since he finished his undergraduate education in 2004, and has been teaching GRE prep in New York and Seoul since 2010. His wife is originally from Seoul, and the couple greatly enjoys living in the city.
Darius' experience as a GRE educator has been diverse in terms of student population and mode of educational delivery. "I've had GRE learners from many different fields and many different countries, and I've taught group classes and individual tutoring, both on-site and online," he says. "This diversity is the key to my success as an educator, because I'm prepared for every possible situation." In his spare time, Darius enjoys watching his hometown New York Knicks.