Best TOEFL Test Prep Courses and Tutoring in Seoul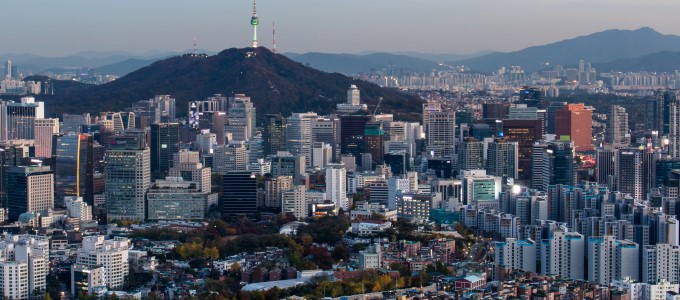 International applicants to universities in the English-speaking world must prove that they have the language skills necessary to complete their undergraduate or graduate coursework. One of the most common ways of demonstrating the requisite language abilities is the Test of English as a Foreign Language (TOEFL). Manhattan Review in Seoul is a respected provider of a variety of TOEFL preparation services, including on-site or online TOEFL prep courses, TOEFL private tutoring, and TOEFL practice tests. Our TOEFL learning plans develop strong competencies in all four TOEFL areas (reading, listening, speaking, and writing), and our TOEFL teaching can accommodate any set of individual TOEFL requirements. Our students learn the most effective approaches to mastering all types of TOEFL exercises, and they also develop strong study skills and test-taking strategies. Manhattan Review has been facilitating favorable learning outcomes for thousands of students around the world since we first opened our doors in 1999. Find out more about our TOEFL prep services in Seoul by contacting us via phone, email, or online.
The TOEFL is a valuable assessment because it evaluates synthesis of English language skills. Though there are distinct sections for reading, speaking, writing, and listening, there is a great deal of overlap in these areas. The writing section, for example, involves a task that requires test-takers to demonstrate their comprehension of reading passages and spoken lecture excerpts. Furthermore, the exercises on the TOEFL imitate both classroom situations and encounters that are a part of everyday university life, such as meetings with professors or interactions with administrative staff. TOEFL study is therefore well worth the time and expense, and it is rewarded by passing scores and greatly improved functional English language abilities. Manhattan Review's TOEFL prep courses and private tutoring in Seoul cover all of the skills necessary for outstanding TOEFL performance, and our students also get a head start on assimilating into university life in English-speaking countries.
Manhattan Review students regularly begin and complete graduate or undergraduate programs at the best universities in the United States, Canada, United Kingdom, Australia, South Africa, and other countries with postsecondary institutions that offer instruction in English. Our TOEFL clients have been accepted to Oxford, MIT, Cambridge, Harvard, the University of Edinburgh, Columbia, the London School of Economics, Yale, Stanford, the University of Chicago, McGill, the University of Toronto, Australian National University, the University of Melbourne, the University of Johannesburg, and many more. Former students in Manhattan Review's TOEFL prep courses or private tutoring have been hired by companies in Seoul and Fortune 500 firms, including Archer Daniels Midland, World Fuel Services, Lockheed Martin, Massachusetts Mutual Life Insurance, Lotte Hotels & Resorts, Samsung, LG Display, and Mirae Asset Group. With Manhattan Review's TOEFL prep services in Seoul, you can pass the TOEFL, improve your English, and start preparing to become a member of your preferred university's community.

The lessons are well-structured. The presentation session is very helpful. The instructor is very friendly and responsive to students' questions.
- Sanido (This student took our Columbia Business School Communication and Culture boot camp.)
Seoul
Primary Course Venue:

Sheraton Seoul D Cube City Hotel
662 Gyeongin-ro
Guro-gu, Seoul 152-887, South Korea

NOTE: We do NOT typically have staff at the venue, so email us before visiting the venue.
Meet a Seoul TOEFL Tutor: Roderick N.
Roderick N. has been a Manhattan Review TOEFL instructor and English teacher since 2007. Previously a resident of the Atlanta, Georgia area, he moved to Seoul in 2016, and is thrilled to be living in this outstanding world city. He has taught TOEFL prep to students from a large number of European, Asian, African, and Latin American countries, and is highly regarded by his diverse group of TOEFL clients.
Roderick is a graduate of UC Berkeley (bachelor's degree in English literature) and the University of California-Merced (master's degree in education). His TOEFL students, who come from a variety of fields, have been accepted to undergraduate or graduate degree programs at selective universities in most English-speaking countries. Originally from Seattle, Washington, Roderick spends much of his free time watching Seattle Mariners baseball games.