SAT Private Tutoring in Seoul (South Korea)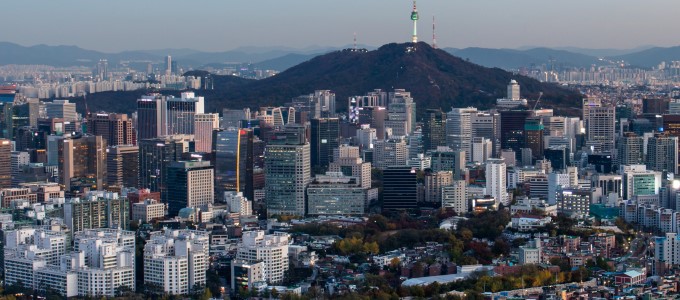 Seoul students applying to undergraduate programs in the United States must understand the importance of standardized test scores to the admissions process, and all American universities that require standardized testing will accept the SAT. Manhattan Review is Seoul's top resource for effective SAT services, including online SAT prep courses, private SAT tutoring, on-site SAT prep classes, and SAT practice tests. Manhattan Review's one-on-one SAT tutoring is based on our thorough assessment of each client, in terms of his or her target scores, desired undergraduate programs, academic background, and SAT strengths and weaknesses. Our SAT tutors implement customized learning plans based on this data, which leads to rapid and focused improvement in SAT skills and scores. For SAT learners who learn most effectively in group courses, we offer SAT prep classes that can be taken either on-site at convenient Seoul locations or online from anywhere. Find out which of Manhattan Review's comprehensive SAT learning options is best for you by contacting our Seoul office today.
Seoul students interested in acceptance to highly selective American universities can derive confidence from Manhattan Review's track record in this regard. Our previous clients have been admitted to world-class institutions such as MIT, Harvard, Stanford, Yale, Princeton, the University of Chicago, Brown, Carnegie Mellon, Columbia, Johns Hopkins, the University of Pennsylvania, Georgetown, Dartmouth, UC Berkeley, Cornell, Georgia Tech, and many more. College degrees from these sorts of institutions generate high earning potential (according to a recent survey published in the Wall Street Journal, the average starting salary of an MIT graduate is $72,200 per year). Former Manhattan Review students have been hired by a number of Fortune 500 companies and businesses in Seoul, including Dow Chemical, Berkshire Hathaway, United Technologies, State Farm Insurance, Pandora TV, Korea Educational Broadcasting System, Mirae Asset Financial Group, and Lotte Hotels & Resorts. Take advantage of Manhattan Review's SAT prep courses and private tutoring in Seoul, and receive of lifetime of academic and professional benefits.
The average SAT scores of students accepted to selective undergraduate programs show the importance that admissions officials place on the test. Among members of Yale's most recent class of first-year students who opted for the SAT, approximately half received SAT sectional scores of 760 or higher (48% of the class was at this level in critical reading, 55% in math, and 53% in writing). Middle-50% SAT scores of students accepted to Princeton University were most recently 690-790 critical reading, 710-800 math, and 700-790 writing. Princeton's acceptance rate for students with total SAT scores between 1700 and 1890 was just 1.9%, and this school did not accept a single applicant with SAT scores below 1700. Students reviewing SAT statistics on the websites of their preferred universities should understand that 25th-percentile scores are to be considered the absolute minimum for serious chances of acceptance, and the best odds are reserved for applicants who are able to exceed institutional averages.
SAT Private Tutoring
Hours package 12 to 48 hours, Personalized 1-on-1 Tutoring, In Person or Live Online
SAT Private Course
12 hours in total, Personalized 1-on-1 Course, In Person or Live Online

I like the amount of attention given to the topic and the instructor helped very much. She did a great job! My score on my diagnostic SAT went up 260 points!
- Chelsea (This student took our SAT preparation course.)
Seoul
Primary Course Venue:

Sheraton Seoul D Cube City Hotel
662 Gyeongin-ro
Guro-gu, Seoul 152-887, South Korea

NOTE: We do NOT typically have staff at the venue, so email us before visiting the venue.
Meet a Seoul SAT Tutor: Denise L.
Denise L. has been teaching SAT prep courses and private tutoring sessions in the United States and South Korea since 2009. First hired by Manhattan Review's Los Angeles office, she transferred to Seoul in 2015. Her teaching style is characterized by strong attention to detail, differentiated instructional methodologies, and positive reinforcement, and her student evaluations indicate that students highly value her instruction.
Denise was born and raised in the Los Angeles suburb of Anaheim, California. She is a graduate of UCLA (bachelor's degree in secondary education) and the University of Southern California (master's degree in education). Previously a public school teacher in her native region, she is now on the faculty of a Seoul international school. A married mother of two young children, Denise spends most of her free time with her family. When she has the time, her hobbies include racquetball, swimming, and rooting for the Los Angeles Dodgers.