Best GMAT Test Prep Courses and Tutoring in Seoul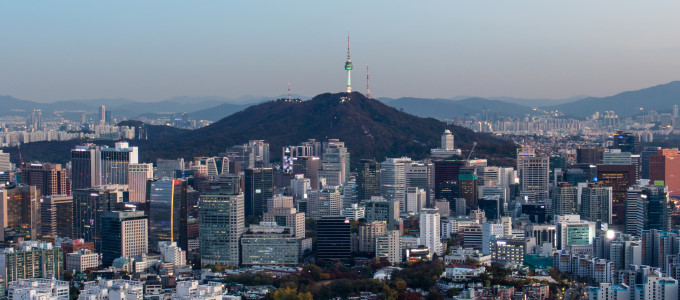 The Graduate Management Admission Test (GMAT) is a rigorous assessment of graduate business student potential, and GMAT scores are heavily weighed by admissions committees. Manhattan Review is Seoul's top provider of effective GMAT prep services, including traditional GMAT courses in on-site format, online GMAT classes, GMAT private tutoring, and GMAT practice tests. We also offer MBA admissions consulting for prospective graduate business students who wish to optimize the impact of their applications. Manhattan Review is a company that was founded on innovations in GMAT instruction, and we have been living and breathing the GMAT since we offered our first courses in 1999. We teach students in Seoul how to develop the skills necessary for superior GMAT performance, using teaching methods that are both original and engaging. We've hired only the most qualified GMAT instructors in Seoul, all of whom have proven track records of producing highly favorable learning outcomes for their students. Start building your GMAT skills today with Manhattan Review, and you'll soon be well on your way to selective business school acceptance.
There are two reasons that business schools continue to require the GMAT. First, undergraduate curricula are difficult to evaluate by objective criteria. How does one compare a 3.8 GPA for an English major at Princeton to a 3.7 GPA for an engineering major at the University of Michigan? There is no easy way to do this, and admissions officials therefore also consider standardized tests such as the GMAT. The GMAT is largely the same exam for everyone, and it is therefore a valuable comparative tool. Second, GMAT scores are connected to business school rankings. The methodology used by U.S. News & World Report, for example, considers the average GMAT scores of students accepted to a given institution when calculating that institution's final ranking. If a business school's average GMAT scores drop, so does its position in the national rankings, and this is a situation that no business program wants. This business school "arms race" strongly encourages the acceptance of applicants with the highest possible GMAT scores.
Manhattan Review's results-oriented GMAT teaching has helped thousands of students get accepted to top business schools. Our GMAT clients have been successfully admitted to the Stanford Graduate School of Business, the Massachusetts Institute of Technology's Sloan School of Management, Harvard Business School, Columbia Business School, the University of Chicago's Booth School of Business, the University of Oxford's Saïd Business School, the Yale School of Management, and many other excellent programs. These students eventually enter a lucrative job market, where their skills are in high demand. Some of our former GMAT clients have been hired by Seoul companies such as Hanwha Life Insurance, Samsung Electronics, Communications Korea, Hana Financial Group, and LG Corporation. Others are now employed by Fortune 500 firms, including Lockheed Martin, Walgreens Boots Alliance, Berkshire Hathaway, State Farm Insurance, and Prudential Financial. For more information on how Manhattan Review can help you pursue a respected business degree, contact our Seoul office for details on our local GMAT offerings.

It was surprisingly better than I thought and I received a 690, so I'm very happy with the result. Thanks for the preparation.
- Armin (This student took our Frankfurt GMAT weekend course)
Seoul
Primary Course Venue:

Sheraton Seoul D Cube City Hotel
662 Gyeongin-ro
Guro-gu, Seoul 152-887, South Korea

NOTE: We do NOT typically have staff at the venue, so email us before visiting the venue.
Meet a Seoul GMAT Tutor: Kyra R.
Kyra R. is a distinguished GMAT teacher who has helped several hundred students get accepted to prestigious business schools in the United States, Canada, and Europe. She is a graduate of Georgetown University and Northwestern University's Kellogg School of Management, with a bachelor's degree in computer science and a master of business administration respectively. Though born and raised in the Los Angeles area, she is of Korean descent.
Kyra has been pursuing concurrent careers in education and business since 2010. She is a managerial-level employee of a technology company in Seoul, but she devotes about half of her time to GMAT teaching. Her GMAT students describe her as a passionate GMAT educator with a friendly personality and an engaging style of instruction. In her spare time, Kyra enjoys playing video games, the nightlife of Seoul, and long-distance running.