Best ACT Test Prep Courses and Tutoring in Seoul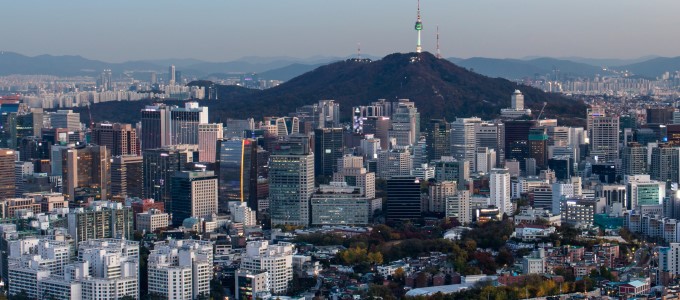 Seoul students taking the ACT can receive high sectional and total scores with Manhattan Review's elite ACT prep services, which include on-site or online ACT prep courses, ACT private tutoring, and ACT practice tests. International students in particular benefit from our unique brand of ACT instruction, which focuses on teaching ACT content, study techniques, and testing strategies to non-American pupils. Founded in New York City in 1999, Manhattan Review has grown into the world's leading international test prep company, and we have helped thousands of students in Asia, North America, Africa, Europe, and Latin America improve their test scores and prospects for university admission. We've assembled a team of the most educated and experienced ACT tutors and classroom instructors in Seoul, and given them thorough additional training in Manhattan Review's innovative instructional methodologies and comprehensive course materials. We encourage Seoul ACT students to contact us today by phone, email, or online for more information on course options, course scheduling, and answers to their questions.
Manhattan Review has helped countless students meet or exceed the ACT expectations or requirements of the most selective universities that accept the test. Our ACT clients have been accepted to elite institutions such as the California Institute of Technology (average total ACT score of 34), the University of Chicago (33.5), Harvard (33.5), Yale (33.5), Princeton (33), Vanderbilt (33), Washington University in St. Louis (33), Columbia (32.5), Stanford (32.5), Northwestern (32.5), Duke (32), the University of Pennsylvania (32), Tufts (31.5), Bowdoin College (31.5), and Brown (31.5). At most selective universities, the student population consists of a high percentage of upper-percentile ACT scorers. Columbia University, for example, reports that 80% of new students scored 32 or higher on the ACT, and just 1% received scores below 27. Over 68% of successful applicants to the University of California-Los Angeles achieved composite ACT scores of 30 or higher, and the admit percentages dropped significantly for lower scores (18% for scores in the 26-29 range, 9% at 22-25, 3% at 18-21, and less than 1% below 18).
Rigorous test preparation facilitates elite university acceptance, and degrees from prestigious postsecondary institutions are highly desirable in the job market. According to the Wall Street Journal, the average Harvard graduate can expect to earn over $63,000 per year in starting salary. These graduates will see their salaries nearly double in mid-career, to a median of $124,000 annually, and the highest-earning Harvard alumni (top 10%) make approximately $288,000 in yearly income during the middle portion of their professional lives. Manhattan Review's past test prep clients have accepted lucrative and rewarding jobs with Fortune 500 companies, such as Enterprise Products Partners, Lockheed Martin, New York Life Insurance, JP Morgan Chase, and World Fuel Services. Some of our former Seoul students have returned to the city after being hired by prosperous local businesses, including Daewoo International, Lotte Hotels & Resorts, Samsung Life Insurance, Hitachi-LG Data Storage, and Hana Financial Group. Begin preparing right away for your own successful future with Manhattan Review's ACT prep courses or ACT private tutoring in Seoul.
Seoul
Primary Course Venue:

Sheraton Seoul D Cube City Hotel
662 Gyeongin-ro
Guro-gu, Seoul 152-887, South Korea

NOTE: We do NOT typically have staff at the venue, so email us before visiting the venue.
Meet a Seoul ACT Tutor: Irwin A.
Irwin A. is a well-travelled ACT instructor, and prior to his arrival in Seoul in 2016, he taught ACT prep courses and private tutoring sessions in New York, Atlanta, London, Paris, and Bangkok. He has over 10 years of total experience as an ACT teacher, and has helped several hundred students receive the ACT scores necessary for acceptance to the most selective universities in the United States.
Irwin holds a bachelor's degree in sociology from the State University of New York at Binghamton and a master of arts in teaching from the School of Education at Johns Hopkins University. In addition to ACT instruction, Irwin has also taught at several private high schools and served as an English language instructor for various types of organizations. When he's not teaching, Irwin enjoys weight training, tennis, and ice hockey.